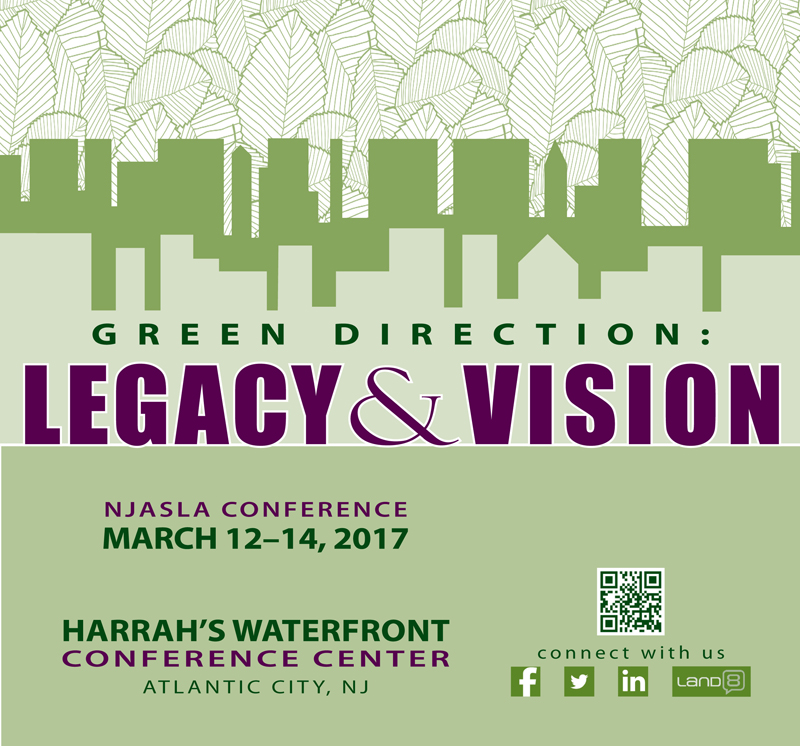 The 2017 NJASLA Annual Meeting is here!
We are excited to have this year's Annual meeting at Harrah's Waterfront Conference Center in Atlantic City, NJ.  Click here to check registration information or download the program schedule, inside you can find session descriptions, speaker bios, program itinerary.
Connect with us for updates and further information as meeting draws near.
Connect with us: